In order to send funds to your registered rewards proxies you must first fund your account. Its important to plan ahead and fund enough to cover costs so that you do not have to keep continually topping up your account.
Please head to your BP Actions panel and locate Fund Account. From here, enter your amount and hit the Deposit button.
You only need to fund one account for all proxies.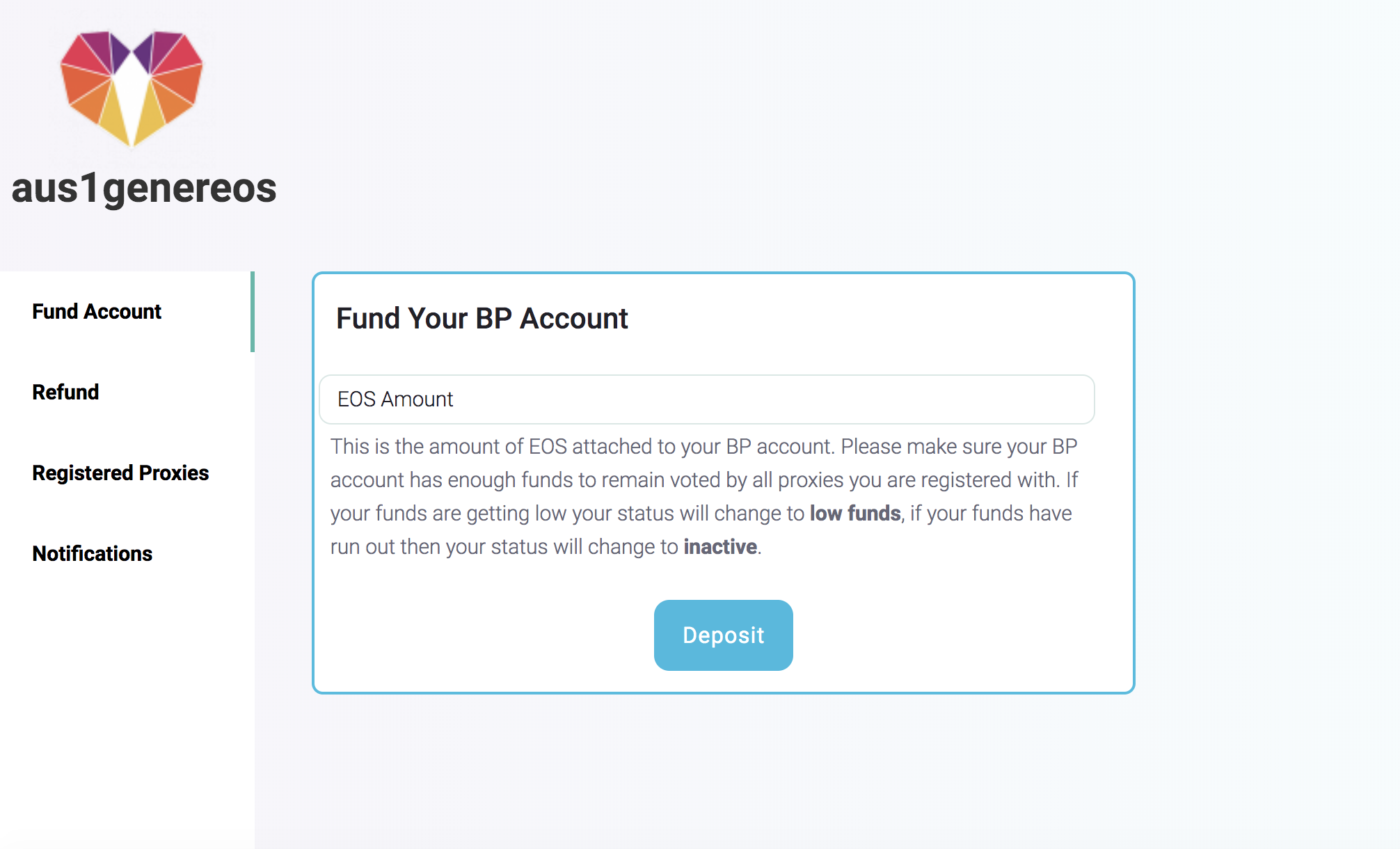 Please ensure you join our telegram channel to receive notifications on when your account runs low.